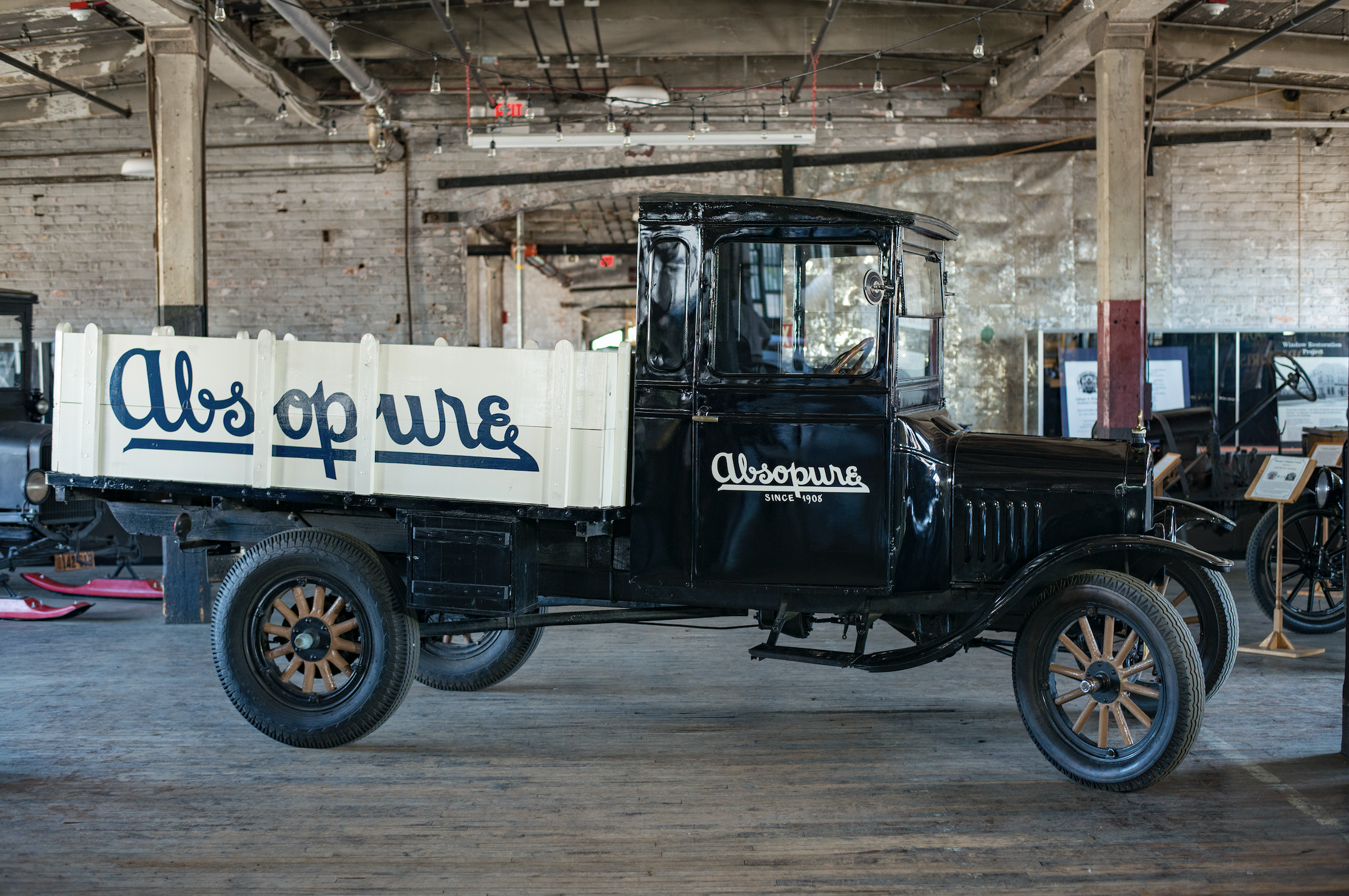 Community
November 26, 2019
The Absopure Model-T Leads the Model-T Brigade at America's Thanksgiving Parade
Traditions mean everything during the holidays, and whether your traditions are brand new or generations old, they likely mean a lot to you! We have a tradition at Absopure that's pretty unique—for over 25 years now, we've proudly provided water to parade marchers, volunteers and event staff at America's Thanksgiving Parade.
However, that's not the only way you can see Absopure during the parade, we have another tradition, too! Absopure's tradition of quality and success is built on more than 100 years of experience. In fact, Absopure's Vintage Ford Model T delivery truck was originally used to deliver bottled water to Detroit homes and businesses in the early 1900s. Parade-goers should keep their eyes on the road to get a glimpse of the Absopure Model-T, leading the Model-T Brigade!
When the Absopure Mode-T isn't cruising down the streets of Detroit, you'll find it in the Ford Piquette Avenue Plant, alongside a myriad of classic Ford automobiles. An automobile fanatic's dream, the plant is certainly worth checking out and you'll learn so much about the rich history behind the industry and city that put the world on wheels. In fact, we spoke with our friends at the plant, including Executive Director David Flatt and Board of Trustees President Steve Shotwell. Did you know:
There will be a wide variety of Model T's in the parade with the 1924 Absopure TT truck.

The cars range in years from 1912 through 1927.
We usually arrange the cars in order of years behind the Absopure truck – oldest in front to the newest in the rear.

Model TT trucks were produced between 1917 and 1927.
All Model T car and truck production ceased in 1927 as  Ford introduced the Model A car and truck in 1928.
Ford made 228,135 TT trucks in 1924.
The 1924 year was very significant as it was the first year for Stake Trucks (the Absopure truck is a stake truck).
Ford's total car and truck production was 1,003,135 vehicles in 1924.
The TT truck features a 20 horsepower motor (the same that is used in the Model T car).
The truck sold for $495 in 1924.
Will we see you downtown at America's Thanksgiving Parade? If so, keep your eyes peeled for that gorgeous Absopure Model-T!