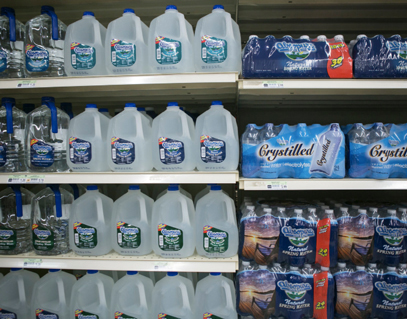 Let's Join Forces
Absopure works with wholesalers, retailers and distributors to offer clean, refreshing bottled water products–including natural spring water, steam- and vapor-distilled water, purified drinking water, electrolyte-enhanced water and infant drinking water–at retail, convenience and grocery stores throughout the United States.
If you would like to add the Absopure family of bottled water products to your organization–or if you have a private label bottled water need–Absopure Wholesale has you covered coast to coast.
To learn how your organization can work with Absopure, call an expert Absopure wholesale sales representative at 1 (800) 334-1064.