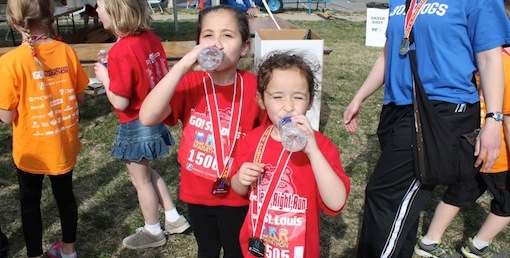 Refreshing Thoughts
December 30, 2013
Absopure's Most Memorable Moments from 2013
Before we ring in the New Year, we wanted to take a moment to reminisce about all the great things that happened in 2013. Fro­m the launch of our blog to our involvement in the community, we're recapping some of our favorite moments from this past year.
We launched our blog Absopure (un)Filtered
After a lot of hard work (and quite a few water and coffee breaks), we launched our blog, Absopure (un)Filtered, to provide our fans with tips on how to live life fully refreshed, share behind-the-scenes stories from events and keep fans up to date with our latest product and service offerings. In celebration of the launch of our blog, we hosted our first Facebook photo contest and asked our fans to show us how they Absopure!
We announced our newest product to hit the shelves
In April, we announced the launch of our 6.5-ounce Packables, an easy-to-carry water bottle designed to fit in kids' hands. Our Absopure Packables are the only 6.5-ounce water bottle on the market, and are sold in packs of 12 and 48. They are perfect to slip into your child's lunchbox or hand to them as they run off to play.
We got artsy at ArtPrize
ArtPrize has become one of the most popular events in Michigan, drawing artists and visitors from around the world to the city of Grand Rapids. After being a fan of ArtPrize since its debut in 2009, we were excited to be part of this year's festivities by donating water to various ArtPrize events, including Chair Camp, the Pop-Up Art event and the Internet Cat Video Festival. We had a blast and can't wait to do it again next year!
We showed our Detroit pride
As a century-old company with deep roots in Detroit, we're honored to support events that breath energy into the city, including the 87th Annual America's Thanksgiving Parade, Detroit Free Press Marathon, Detroit Jazz Festival and TEDx Detroit.
We got in the St. Louis spirit
While many people know we are headquartered in Michigan, and that our bottled water is distributed across the United States, some people may not know that our Home and Office delivery service also has a strong presence throughout the Midwest—St. Louis, Missouri is our second biggest delivery market.
To show our love for St. Louis, we proudly sponsor some of city's high-profile events, including the GO! St. Louis Marathon and Family Fitness Weekend and St. Louis Fashion Week (because drinking water is always in style). The thing we love most about participating in these events is building relationships with our fans in the St. Louis community.
2013 was an exciting and memorable year for us, and we're looking forward to making more great memories in 2014.
What were some of your most memorable moments from 2013?