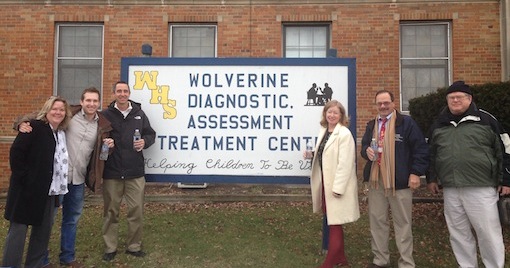 Community
December 26, 2013
Giving Back In Honor of #GivingTuesday
We're always happy to support great causes in our local community. That's why we recently partnered with Wolverine Human Services and the Marshall Mathers Foundation to spread the word about #GivingTuesday, a grassroots movement that inspires philanthropy and encourages charitable giving during the holiday season.
Like us, Wolverine Human Services, Eminem and the Marshall Mathers Foundation are dedicated to investing in the future of Detroit. To help them reach their goal of raising money to provide children in Detroit with high-quality rehabilitative and educational services, we ran a Facebook campaign and asked our fans to help us spread the word.
For every share of our #GivingTuesday Facebook post, we promised to donate a case of water to a foster family in need. Thanks to everyone who helped us get the word out about this great cause, we were able to deliver 400 cases of bottled water to foster families in southeast Michigan. Thanks to your help and the generosity of other partners, Wolverine Human Services was able to raise $150,000 for the kids they support in Detroit.
When we all come together for a common cause, we can do great things for our local community. Thank you again to everyone who helped make this #GivingTuesday initiative a success. To stay up-to-date with all the great things Wolverine Human Services is doing in the Detroit community, visit their Facebook page.