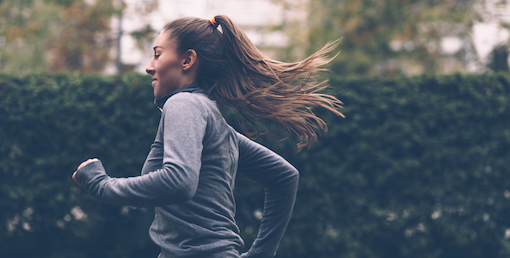 Active Lifestyle
February 2, 2017
25 Motivational Fitness Quotes to Help Keep You Going
Now that we're one month into 2017, the motivational haze of New Year's has lifted, and hundreds of thousands of people are beginning to give up on their resolutions. Don't let that happen to you! Keep hydrating, eating healthy and don't give up that gym membership just yet. If you're beginning to lose the will to continue your goal of getting/staying in shape, then check out these motivational fitness quotes to help keep you going.
1. "Physical fitness is not only one of the most important keys to a healthy body, it is the basis of dynamic and creative intellectual activity." – John F. Kennedy
2. "I'm not in the best shape, but I want to prove to myself I can do something that seems insurmountable and inspire others by showing them no matter where they are in their fitness goals, they can do it, too." – Ruben Studdard
3. "Today I will do what others won't, so tomorrow I can accomplish what others can't." – Jerry Rice
4. "If you want something you've never had, you must be willing to do something you've never done." – Thomas Jefferson
5. "Nothing will work unless you do." – Maya Angelou
6. "I've missed more than 9,000 shots in my career. I've lost almost 300 games. Twenty-six times I've been trusted to take the game-winning shot and missed. I've failed over and over and over again in my life. And that is why I succeed." – Michael Jordan
7. "The last three or four reps is what makes the muscle grow. This area of pain divides the champion from someone else who is not a champion. That's what most people lack, having the guts to go on and just say they'll go through the pain no matter what happens." – Arnold Schwarzenegger
8. "Exercise to stimulate, not to annihilate. The world wasn't formed in a day, and neither were we. Set small goals and build upon them." – Lee Haney
9. "Remember, the feeling you get from a good run is far better than the feeling you get from sitting around wishing you were running." – Sarah Condor
10. "You're going to have to let it hurt. Let it suck. The harder you work, the better you will look. Your appearance isn't parallel to how heavy you lift, it's parallel to how hard you work." – Joe Manganiello
11. "You have to push past your perceived limits, push past that point you thought was as far as you can go." – Drew Brees
12. "You dream. You plan. You reach. There will be obstacles. There will be doubters. There will be mistakes. But with hard work, with belief, with confidence and trust in yourself and those around you, there are no limits." – Michael Phelps
13. "Your health account, your bank account, they're the same thing. The more you put in, the more you can take out. Exercise is king and nutrition is queen. Together you have a kingdom." – Jack LaLanne
14. "Whether you think you can or you think you can't, you're right." – Henry Ford
15. "Run when you can, walk when you have to, crawl if you must, just never give up." – Dean Karnazes
16. "Just believe in yourself. Even if you don't, pretend that you do and, at some point, you will." – Venus Williams
17. "Fitness is not about being better than someone else, it's about being better than you used to be." – Khloe Kardashian
18. "The individual who says it is not possible should move out of the way of those doing it." – Tricia Cunningham
19. "Sometimes people will hear you and be able to change their behavior, but often their behavior has more to do with their own need for approval than with your need for support. No matter what their response, you need to be firm and hold your ground. At the end of the day, your health is your responsibility." – Jillian Michaels
20. "It's easier to stay in shape if you never let yourself get out of shape in the first place." – Bill Loguidice
21. "It wasn't hard going to the gym, as long as he went as soon as he woke up, before he had time to think about not going. Those morning workouts made him feel like he was starting his day like a pinball, with a giant shot of momentum." – Rainbow Rowell
22. "When it comes to working out, it would seem the days we feel like it the least are the days we need it the most." – Mark W. Boyer
23. "It is a disgrace to grow old through sheer carelessness before seeing what manner of man you may become by developing your bodily strength and beauty to their highest limit." – Socrates
24. "I don't count my sit-ups; I only start counting when it starts hurting because they're the only ones that count." – Muhammad Ali
25. "If you always put limits on everything you do, physical or anything else, it will spread into your work and into your life. There are no limits. There are only plateaus; and you must not stay there, you must go beyond them." – Bruce Lee
What are your favorite motivational fitness quotes? Share them in the comments below!