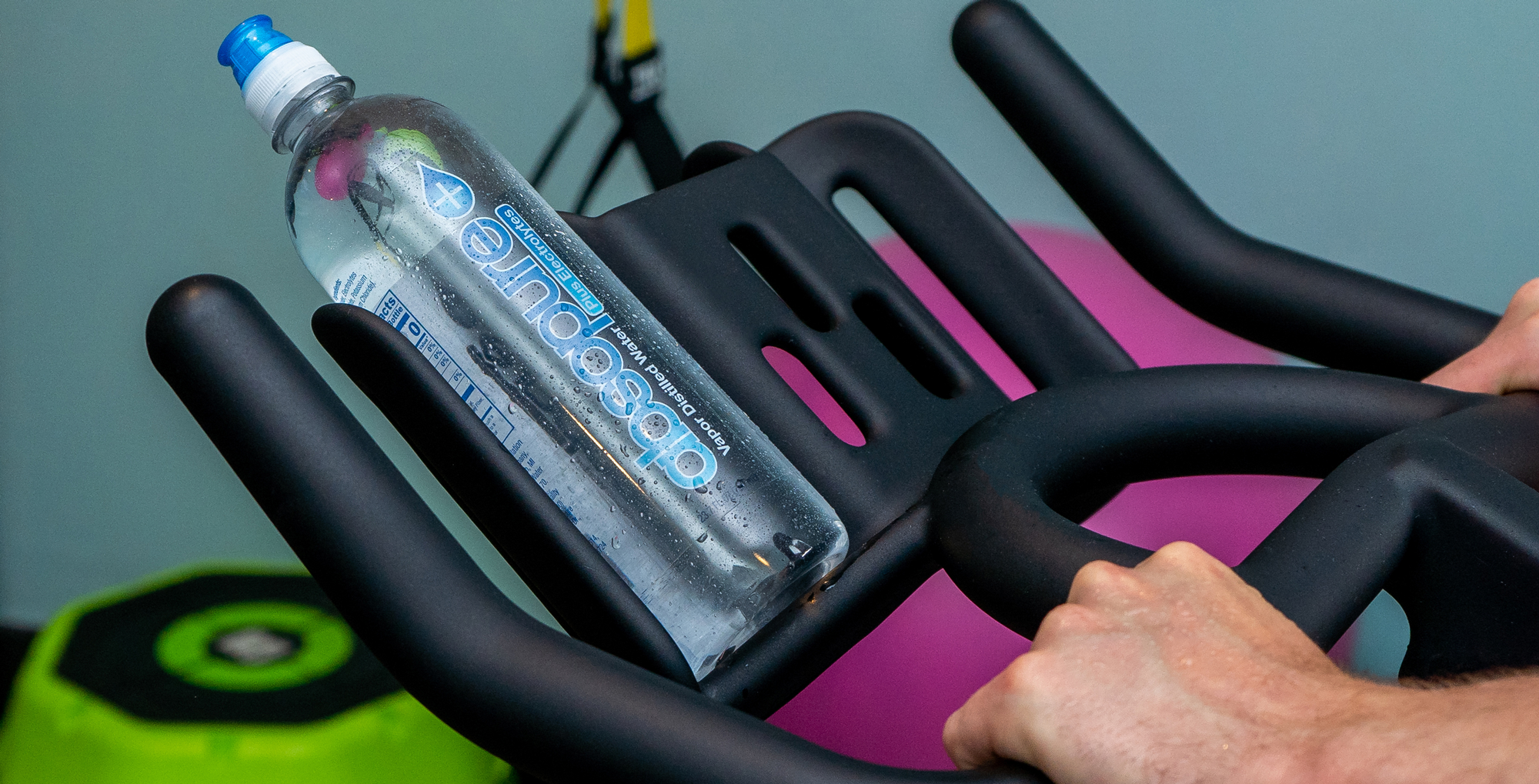 Healthy Living
January 24, 2022
New Healthy Habits for the New Year
The start of a new year is the perfect time to hit the ground running and establish healthy lifestyle habits. With a renewed source of energy after the holidays, creating an improved version of yourself and sticking to it is at the top of our to-do lists. To help make healthy resolutions, check out these healthy habits to pick up in 2022 and learn why they're beneficial to your overall well-being.
Get into shape
Hitting the gym to gain muscle or lose weight is a popular new year's resolution. In fact, staying active and incorporating fitness into your daily routine is one of the best habits you can form. Try starting small, setting an attainable goal, and figuring out what works best for you to stay consistent. Then, pair your workouts with a bottle of Absopure Plus, our vapor distilled water plus electrolytes, and make staying healthy and hydrated easy.
Take time for yourself
Taking time for yourself can be challenging, especially when you have a busy schedule—but it is essential for your overall mental health. Making a habit of engaging in activities you enjoy, taking the occasional day off and practicing self-care are just a few ways to put yourself first and enjoy that "me" time. You may tend to feel overwhelmed with stress, life changes, responsibilities, and more, but this is a perfect way to unplug and refocus on you and what makes you happy.
Get quality sleep
There are many reasons why people don't get enough sleep, so it's necessary to determine your sleep habits and the best way to improve the quality and quantity of your sleep. High-quality sleep is just as important to your health as nutrition and exercise. Most adults need eight hours of sleep each night to perform their best and keep their physical health in good standing. To create a sleep routine that gets your nightly schedule on track, we suggest going to bed and waking up at the same time every day, limiting screen time on your electronics, and dimming all lights in the room to create a relaxing atmosphere.
Level up your water game
Make a conscious effort to start and end your day with a bottle of water. Practicing this regiment will help prevent dehydration and keep you energized. Making daily hydration a habit for the new year is an essential step to leading a healthy, happy lifestyle. Water can be incorporated into your routine with any Absopure products. Find Absopure in stores or get it delivered directly to your home or office. And as a special new year offer, try Absopure delivery service today, and you'll receive four 5 gallon bottles and a water cooler FREE for 30 days plus a FREE 24 pack of Absopure Plus electrolyte water – just sign up here.