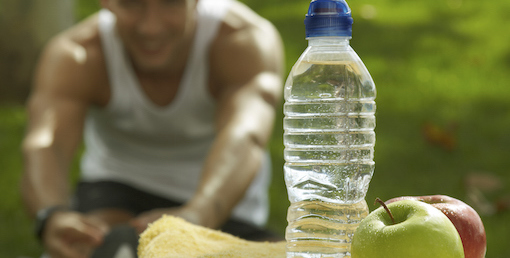 Healthy Living
March 12, 2015
Water and Weight Loss: Drink More Water to Give Your Body a Boost
With winter slowly drawing to a close, it's easy to get excited about warmer weather and everything that comes with it. Although many of us welcome the thought of long summer days and warm, sandy beaches, the idea of slipping into a swimsuit after months of hibernating at home is something we tend to avoid.
If the weight loss resolution you made a few months ago has lost its momentum, and you find yourself looking to drop a few pounds before the bathing suit goes on, there's still time! A balanced diet and regular exercise regimen are the cornerstones of every successful weight loss plan. But, did you know that drinking water can also help you reach your goal weight?
According to a recent Virginia Tech University study, people who drank two eight-ounce glasses of water before meals ended up consuming less calories during those meals. The study also suggested that people who regularly drank water lost more weight overall, and were more likely to keep it off than people who did not.
There are plenty of reasons to stay properly hydrated every day. But when it comes to water and weight loss, here are three main points to consider:
Drinking water instead of sugary beverages helps people consume less calories on a daily basis. Fewer sweet drinks means fewer unwanted pounds.
Water can help you curb your appetite, which means fewer unnecessary calories. Do you feel hungry? Try drinking a glass of cold water before you reach for a snack. Sometimes your body's hunger and thirst signals are remarkably similar, and you may just be dehydrated instead of hungry.
Dehydration can slow your metabolism, which reduces your body's calorie-burning efficiency. Keeping your body burning calories as fast as it can by drinking at least eight glasses of water per day, especially if you're active.
If you're looking to get ready for fun in the sun this summer, make sure you're using every weight loss tool at your disposal–including proper hydration. Food and water tracking apps are a great way to keep you focused on your goal.
If you find yourself struggling to drink enough water each day, there are plenty of fun and interesting ways to reach your hydration goals, including infusing your water with fresh fruit or switching things up with a bottle of refreshing Cap10 All Natural Sparkling Mineral Water!
Do you have any tips or tricks for reaching your pre-summer weight loss goals? Tell us how you get ready for beach season in the comments below!