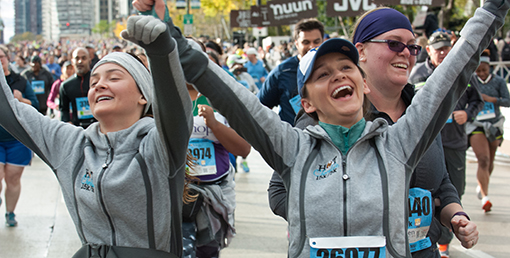 Community
October 17, 2017
Hot Chocolate 15k/5k Chicago Registration and Prize Package Giveaway
Hot Chocolate 15k/5k Chicago is Turning 10 and it will more chocolate-y than ever!
Like to run and love chocolate? Then we want you to come hang out with us at Grant Park in Chicago on Sunday, October 29! As the Official Bottled Water of RAM Racing, we're hosting a Hot Chocolate 15k/5k Chicago Registration Giveaway.
Complete the entry form below before 9 p.m. EST on Monday, October 23, 2017 for your chance to win a Hot Chocolate 15k/5k Chicago prize package.
Each prize package includes 1 registration to the Hot Chocolate 15k/5k in Chicago, a $100 gift card to Fleet Feet Sports and a case of Absopure water! Two winners will be randomly selected and contacted via phone and/or email on Friday, October 24, 2017.
If you're planning on attending this chocolate-y event, don't forget to visit our booth at the expo and party tent after the race. We'll be handing out cheer signs and helping runners warm up and cool down with some hot chocolate and Absopure water after the race.