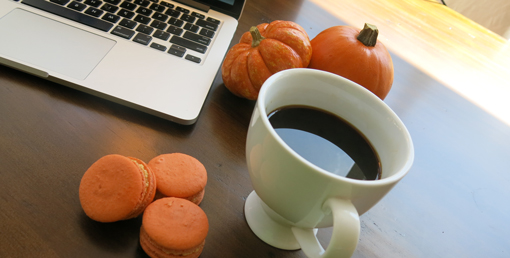 Absopure Delivered
September 28, 2017
4 Fall-tastic Ways to Spice Up Your Coffee at Work
If you're like most Americans, coffee plays a vital role in your typical workday – especially if it's provided by your office. But after months, or even years, of drinking your coffee the same way every day, it may be time to spice it up a bit with new flavors and enhancements.
Next time you drink coffee at work, give it a little extra oomph with these 5 fall-inspired tastes.
1. Add Nutmeg or Cinnamon to Your Coffee
One of the easiest ways to spice up that morning cup of work coffee is to add a pinch of nutmeg or cinnamon. Nutmeg offers a hint of earthiness, and will give your brew a sweet, pleasurable smell. Cinnamon not only gives your cup of joe a little kick, but its antioxidants can also help boost your immune system!
2. Top Your Coffee with Whipped Cream
A black coffee during work tastes so much better when you add fluffy whipped cream into the mix. The lactose and fats in whipped cream will make your morning brew tastier, and have you reminiscing about your childhood. If you want a healthier, but still equally tasty option, low/non-fat whipped cream is the way to go!
3. Pour in Delicious Fall Flavored Creamers
Your office may provide standard, run-of-the-mill creamers to add a little extra taste to your brew, but there are tons of flavors you're missing out on. Adding some autumn zing to your work coffee is a delicious way to get into the season! Fall flavored creamers like pumpkin spice, gingerbread and cinnamon vanilla are just a few of our customers' favorites.
4. Get Pumpkin-Spiced K-cups Delivered to Your Office
Now that you know about fall flavored creamers, it's time to get some K-cups to match! Our office coffee delivery service includes dozens of different K-cups to choose from – fall flavor favorites include Pumpkin Spice, Cinnamon Roll and Mocha Nut Fudge.
Don't want to go through the hassle of searching for these flavors at the store? You can get these and over 70 varieties of K-Cups delivered to your workplace with Absopure's Office Coffee Service. Click here for a free trial.
What are some other ways to spice up your coffee at work? Leave your suggestions in the comments below!