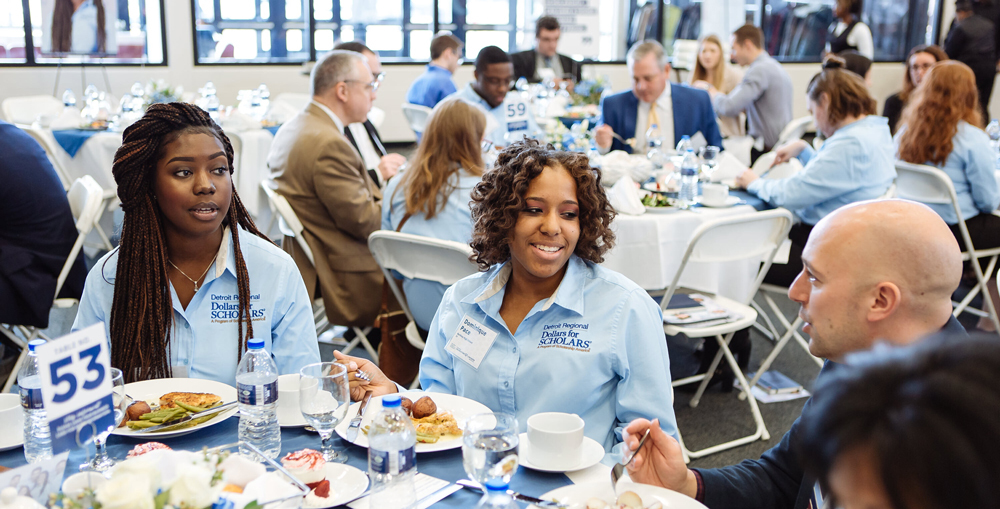 Community
March 9, 2022
Absopure Supports Detroit Nonprofit Dollars for Scholars
As a Michigan-based company, we believe it is important to support local nonprofits who are working toward bettering our communities. That is why we are a supporter of Detroit Regional Dollars for Scholars (DRDFS).
Detroit Regional Dollars for Scholars' goal is to help prepare students for life after high school. The organization was founded in 1990 and ever since has been providing resources to 10th – 12th grade students such as curriculum broken down into financial, social-economic barriers and academic areas, and interactive workshops for students to participate in as they go through their educational journey.
The organization serves approximately 400 students and partners with 14 schools across Macomb, Monroe, Oakland, Washtenaw and Wayne counties. Over the past 30 years, DRDFS has awarded over $2.6 million in scholarships to more than 1,700 students.
Detroit Regional Dollars for Scholars' biggest fundraiser of the year is the Annual Celebration Luncheon. This year marks the 9th Annual Celebratory Luncheon. Proceeds will go directly towards their Next Level Scholars Program and scholarships for program participants. Michigan Governor Gretchen Whitmer will be in attendance as the keynote speaker, where she will speak about the role DRDFS will play in her vision for providing access to post-secondary education.
The event is coming up on Wednesday, March 16, at The University of Detroit Mercy from 11:00 a.m. until 1:30 p.m. Tickets can be purchased here and for sponsorship opportunities, contact Executive Director Christa Funk at info@drdfs.org. 
We are proud to support an organization with such a strong mission to help the youth of the Detroit region, and help them carry out their mission of helping every student that wants to pursue post-secondary education.