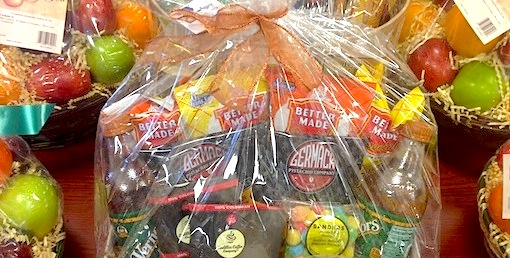 Refreshing Thoughts
December 22, 2014
Holiday Shopping Guide Featuring Michigan-Made Products
'Tis the season for celebrations! Chances are you have a packed schedule filled with family festivities, office gatherings and social shindigs. Oh, and let's not forget that New Year's Eve is also right around the corner.
If you're aiming to make a great impression for an upcoming holiday get-together and want to support some fantastic Michigan businesses, we're here to help! As a proud Pure Michigan partner, we've got your one-stop grocery shopping guide for hosting the perfect holiday party, complete with Michigan-made products—including our Cap10 All Natural Sparkling Mineral Water.
So, when you're out and about searching for anything and everything needed to make your holiday party a huge success, look no further than these great Michigan brands:
The holiday season is made sweeter with all of the cookies, cakes and treats listed above. Don't forget to support Michigan brands as you begin to shop for goodies and treats for your holiday feast.
Did we miss something? Tell us which Michigan-made products are staples at your family get-togethers!