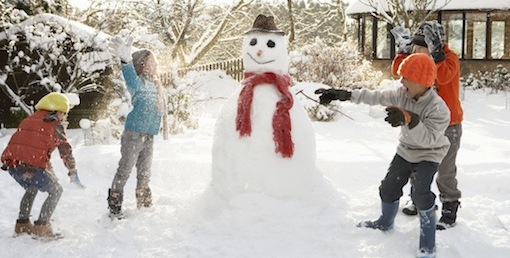 Active Lifestyle
December 30, 2014
Fun Winter Activities For The Entire Family
It's the four-letter word many of us yell as winter arrives: S-n-o-w! As cooler temperatures start to settle in, the Midwest is transformed into a winter wonderland. Whether you enjoy spending time on the slopes or snuggled by a fire, winter can be a great time for family bonding. If you're wondering how to spend the upcoming weekend, try these fun winter activities:
Go sledding
You don't have to spend big bucks to have fun on the slopes. Sledding can be just as fun! To make it a full day of activities, bring some snacks and bottles of Absopure water to make sure you're satisfying your hunger and thirst.
Get crafty
You don't have to go outside and bare the cold to stay active in the winter. Arts and crafts can be just as fun and allow your kids to exercise their creativity. Just grab the crayons, glue, scissors and paper and watch their imaginations run wild. If you're looking for some winter craft ideas, Pinterest is a good place to start. By doing a simple search, we found this list of 30 ways to make paper snowflakes.
Play a board game
When it's too cold to go outside, make it a family game day. A great board game is just a closet away. Whether you choose Scrabble, Monopoly, Sorry or Clue, the choices are endless. Board games are great for family bonding. So what do you say, why not create even more meaningful memories with your family this winter?
For a small price, ice skating, bowling and laser tag are other "can't miss" activities your kids can have fun doing this winter. No matter what you do to stay active, remember to stay hydrated. When it's cold outside, you tend to feel less thirsty and drink less water, and that can dehydrate you.
Keep plenty of Absopure water bottles in the fridge, and within reach, for a refreshing drink. If you do that, you'll be at the top of your game no matter what fun winter activity you take part in with the kids.
What are some of your favorite winter activities? Share them with everyone in the comment section below.