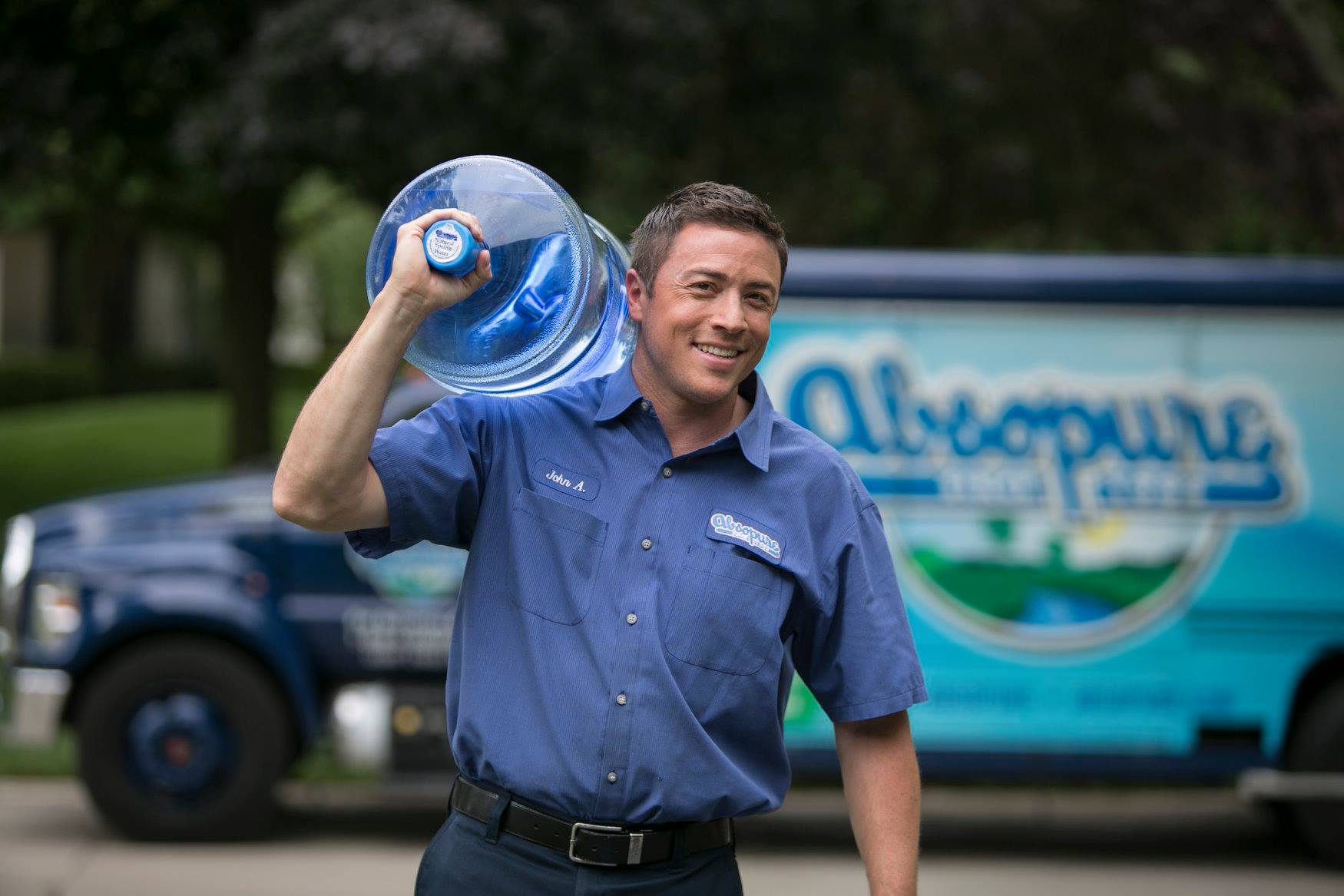 Absopure Delivered
July 25, 2019
The Four Hidden Benefits that Come with Home Water Delivery
When you finally answer the question, "what's the best water delivery near me," you'll likely find your answer ends with us, Absopure! When you sign up for Home Water Delivery from Absopure, you're guaranteed the purest, most refreshing water available, but there are a few added benefits of Home Water Delivery that you might not yet be aware of. Read on to see the four hidden features that come with Home Water Delivery from Absopure.
Hosting Your Next Gathering Will Be a Breeze
Whether you're already known as the "host/hostess with the mostess" or are looking for a little push to get you started on your gathering hosting career, having water delivered to your home on a consistent basis means that you'll always be ready to refresh your guests. But any good host/hostess knows that a little variety goes a long way, and we've got you covered there, too.
We're proud to partner with Mountain Valley Spring Water to deliver a wide selection of their iconic green, glass bottles of spring and sparkling water to homes across Michigan. So, whether you're adding it on to an existing order or looking to start from scratch, don't forget Mountain Valley Spring Water.
We're Not Just Delivering Water, We're Delivering Your Fitness Partner 
Sticking to work out regimens can be difficult, so any help is welcomed. Absopure water is the perfect workout partner to help keep you hydrated, focused and energized for whatever your workout brings. Whether it's with Natural Spring Water or our electrolyte water, Absopure Plus. Never go at a workout alone when you sign up for Home Water Delivery.
You'll Start Saving Money from Day One 
Saving money might be the most obvious of our hidden features, but this is one we definitely wanted to highlight. The best part about this feature? It starts instantly with our 30-Day FREE Trial! You'll get 15 gallons of Absopure Water, along with a water cooler, FREE to try for 30 days with no obligation to continue. And if you need even more incentive, you'll also get 24 Grab-and-Go Bottles that are yours to keep regardless if you continue or not!
You'll Have Convenient Access to a Variety of Water
From our Natural Spring, Steam Distilled and Purified Drinking Water to Absopure Plus and Mountain Valley Spring Water, you'll have access to these products and more when you sign up for Absopure's Home Water Delivery. Want to learn about the differences between all of our water? Head over to our blog post: What's the Difference Between Spring Water and Purified Water to learn a little bit more!
So, what are you waiting for? The benefits are numerous and there's nothing quite as convenient as having cool, crisp, refreshing Absopure water delivered direct to your door!