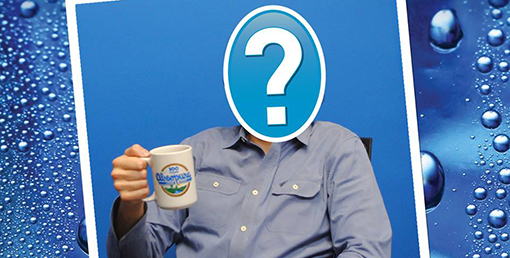 Community
November 5, 2013
The Winners of Our Drink It, Snap It, Share It Contest Are…
To celebrate our new blog, Absopure (un)Filtered, we recently launched a Facebook photo contest, and asked our fans to show us their favorite Absopure product for the chance to win an iPad mini and other great prizes. To enter the contest, fans were asked to snap a photo with their favorite product and share it on our Facebook page.
We had a great time looking at all of the fun photos everyone submitted, and after 15 long days, we're finally ready to announce the winners. If your photo is shown below, you were randomly selected as a winner of our Drink it, Snap it, Share it contest.
Congratulations to Abigail, Crystal and Donald! Each of you will receive an Absopure sweatshirt with a built-in water bottle holder and a free case of Absopure All-Natural Spring Water.

Abigail says, "Lucas will only drink Absopure for breakfast!"

Crystal says, "A witch only drinks Absopure."

Donald says, "The awesome people at Absopure have the best water and staff."
Our second place winners are Kim and Christopher. We hope you enjoy using your new yurbuds sports earphones and $25 iTunes gift card.

Kim says, "Stay hydrated, my friends!"

Christopher says, "Chasing each other on Grand Maris beach for a bottle of water. Chance picture turned out great."
Last, but certainly not least, the winner of our grand prize iPad mini is Michael from Royal Oak.

Michael says, "HOPE for the Pokot."
Thank you to everyone who entered our Drink it, Snap it, Share it contest. Check back for more contest opportunities, there's a good possibility that we'll be giving away an early holiday present to one lucky winner very soon. If you were selected as a winner of our Drink it, Snap it, Share it contest, we will be in touch with you via email with details on how you can claim your prize.