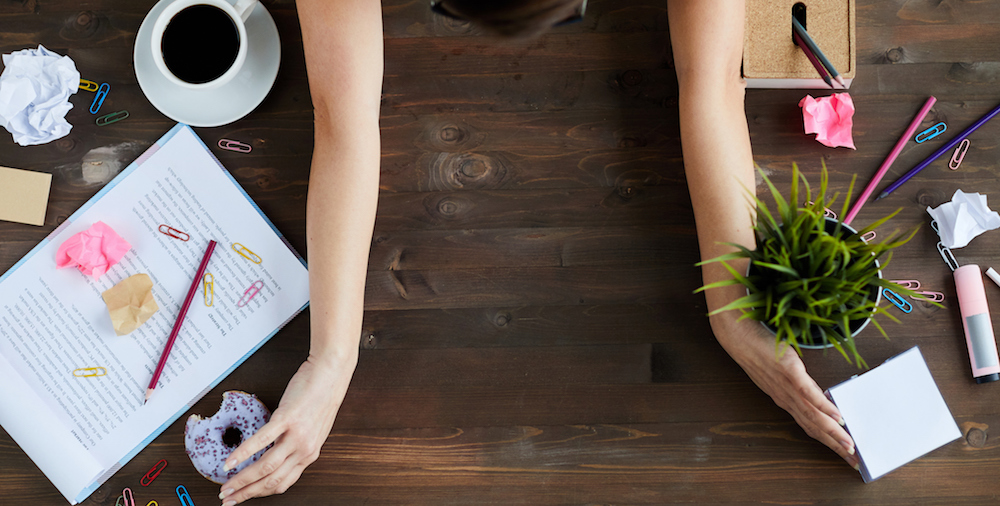 Absopure Delivered
February 20, 2019
Clean Up and Refresh Your Break Room
Spring will be here sooner than you know it. Do you know what that means? That means spring cleaning is just around the corner! Break rooms at the office can be a challenge to maintain. Here are some tips to ensure that you start the year with a refreshed and clean break room.
Labels
Labels are a great starting point to keeping an organized break room. To ensure maximum organization, utilize labels where you see fit. They can be used to separate snack items, office supplies, employee belongings and much more. When it comes time to cleaning up or restocking the break room, employees will have a much easier time finding the correct place for each item when labels are used.
Water Station
When cleaning up and organizing the break room, start putting like items together. For example, create a water station for employees. This water station can consist of a water cooler and cups for employees to use throughout the day. Pro tip: be sure to keep a trash can next to this station for easy disposal of cups. While some employees will bring in their own refillable water bottles, you may have visitors or guests that need the convenience of a quick cup of cold water. Absopure offers different options for water coolers depending on you and your employee's needs. For more information on Absopure's water coolers, click here.
Refrigerator Rules
Refrigerators are known for being one of the messiest appliances in a break room. Each week employees bring their own drinks, foods and snacks to the office and sometimes said items will be left for weeks at a time. To prevent this from happening, create a list of Refrigerator Rules. Examples of some great rules would be food gets thrown out at the end of the week and every other week the fridge must be wiped down. To take it a step further, create a cleaning calendar to ensure all employees are participating in cleaning up the break room refrigerator.
Coffee Station
Similar to a water station, create a station for the coffee and coffee necessities in the office. If the employees in the office are big coffee drinkers, they will appreciate this. The coffee station should include the coffee machine, a condiment organizer, and a display of cups. This will allow for items to stay organized in their place and gives easy access to coffee throughout the day. Let Absopure assist you with your office coffee needs. We have coffee by the cup, pot, and all necessities to make the perfect coffee station.
Cleaning Cart
If you have run into the problem of employees not participating in the cleaning of the break room, try creating a cleaning cart. This cart would keep all the cleaning supplies together in one designated area of the break room which will help with organization. The supplies we recommend having on this cart would be common cleaning supplies such as disinfecting wipes, multi-surface cleaner and paper towel. When the cart and cleaning supplies are visible to employees, they will be more likely to assist because of easy access.
We hope this will kickstart your motivation to get out and clean your office's break room. In the meantime, ensure that your office is outfitted with the best office hydration and office coffee services available from Absopure!