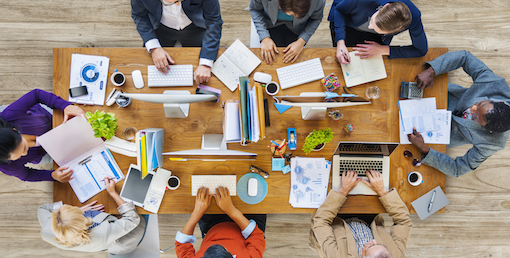 Absopure Delivered
December 1, 2016
Absopure Office Refreshment Services: Budgeting for 2017
It's hard to believe, but 2017 is right around the corner. While Q4 of this year comes to a close, preparation and planning for the first quarter of 2017 is underway. As a business owner, you probably know that happy, hydrated and caffeinated employees start with trusted and reliable office refreshment services.
From customizable options to boosting morale and productivity, here's why your business should budget for Absopure's office refreshment services in 2017.
Boost Morale and Productivity
No one can live without water, and many of your employees will say they can't live without coffee, either. Both water and coffee are energizing in their own ways. Drinking water and is the key to staying healthy, hydrated and energized throughout the day, while drinking coffee will give you a boost of caffeine and productivity when you need it. Absopure's water delivery and office coffee services offers affordable, quality solutions to boost morale and productivity within your office. Let us fill your glasses and mugs for a better office environment.
Stay Mentally Sharp
Employees fuel your business, so why not fuel your employees so they stay mentally sharp? Providing accessible, crisp water to your employees will help them stay healthy and hydrated. Did you know that coffee also has amazing effects on the brain? Caffeine can help the brain function faster and better, prevent memory decline, and improve your mood and attitude. With facts like those, don't you want your employees to have a second (or third!) cup of coffee?
Custom Solutions
At Absopure, we can supply your workplace with the best office refreshment services. Rather than settle for a glass of tap water or a regular cup of joe, we can elevate your refreshment options and offer custom solutions to fit your company's needs. From bottles to 5-gallon containers of water, or Absopure Premium Coffees to over 70 varieties of K-Cups, we have solutions for every size business and budget.
When you want an elevated office delivery service, there are a lot of reasons to choose Absopure. Visit our website to get started with a free trial!