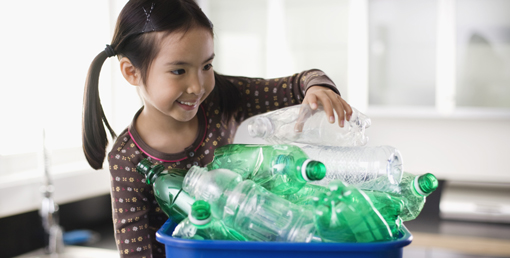 Community
April 22, 2016
An Earth Day Message From Absopure
Earth Day is a time to demonstrate support for environmental protection, and Absopure has been demonstrating ours for nearly 30 years through a multitude of recycling and sustainability initiatives. This fundamental part of our company's mission aims to ensure a better future for the planet we share.
Here are just a few of the sustainable practices we carry out at Absopure: 
Eco-Friendly Products
Absopure is committed to creating products that not only taste great, but also have an eco-friendly component. Our Natural Spring Water Eco-Pak bottles are made from recycled bottles, with each bottle containing at least 10% recycled content.
Additionally, all our single-serve water bottles are 100% recyclable, including the cups we distribute throughout the many races and community events we're a part of. You can also reuse and recycle the five-gallon jugs used for our water coolers. 
Sustainable Services
At Absopure, home delivery and office delivery are both big components of our green initiative. In an effort to promote community and curbside recycling, we provide our customers with designated recycling containers, and collect their empty water bottles—because we believe every household and company should do their part to protect the environment. 
Clean Tech
Clean Tech is an Absopure recycling company that has been processing more than 80 million pounds of plastic every year since 1988. Clean Tech material is used to create environmentally friendly products like our Eco-Pak bottles. And the fact that it's based in Dundee, Michigan means the creation of hundreds of Pure Michigan green jobs in the state. 
While Earth Day is an important reminder to go green, it's important that we don't forget the message throughout the rest of the year.
In what ways do you live environmentally friendly?