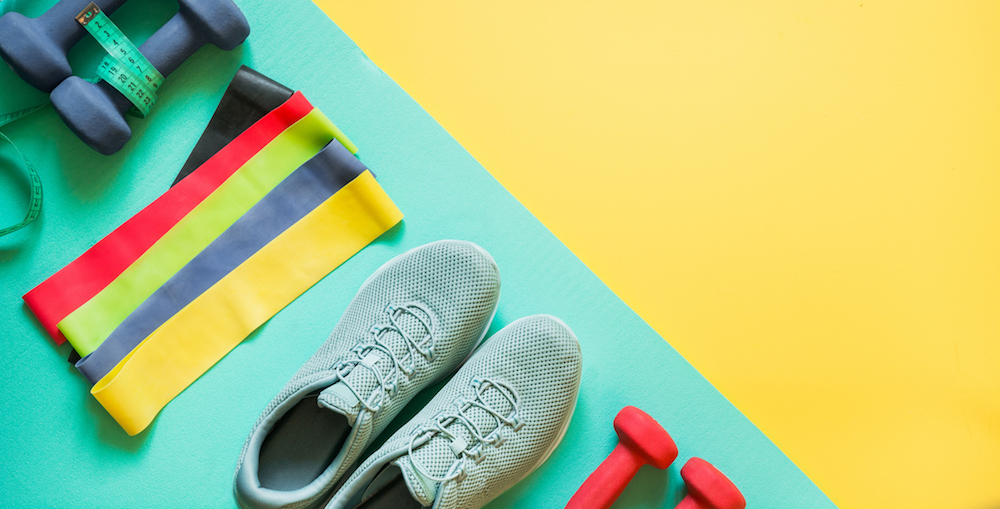 Healthy Living
February 27, 2020
Absopure's 7 Favorite Workout Accessories
Looking to up your fitness game?
Whether you're a fitness fanatic or someone who's just developing a routine, it's important to set yourself up for success by equipping yourself with the latest and greatest to not only make your workouts more efficient but fun too.
To help get you started and bring you one step closer to achieving your fitness goals, we put together a list of our top workout accessories, designed to make your workout that much better!
You've got your smart phone and watch but don't get forget about your smart bottle too! This hydration reminder accessory will send you reminders to ensure you are drinking eight glasses of water a day, turning any bottle into a smart bottle. Go more than 30-40 minutes and Ulla's Hydation Reminder Accessory will blink, telling you it's time to drink up.
The BOGI Microfiber Travel Sports Towel is designed with antibacterial qualities making it safe to use for your skin. It comes in a variety of colors and four different sizes, letting you choose what's perfect for you. The BOGI Microfiber Travel Sports Towel will keep you dry when you need it most!
Sometimes, exercise can be difficult for those who experience arthritis pain or those who are uncomfortable due to years of improper equipment usage. These Plantar Fasciitis socks with arch support will give you the instant relief you need to keep going! These socks are specially made with comfort in mind, providing support for your ankles, heels, arch and feet. With a happy and healthy base, you'll leave your workout ready to take on the world.
Resistance Bands are the bread and butter of any fitness junky's bag. It's one of the easiest ways to tone your body without the wear and tear of traditional weights. Did we mention how versatile they are? You can use these bands for stretching and rehab, too, making them the Swiss army knife of your gym bag.
We know water is great for your body, but it's not so great for your smart phone. Make sure you've got protection where you need it, with convenience added in too, by picking up a Water-Resistant Cell Phone Armband. With your playlist always a tap away, you'll have the motivation to get that extra rep or lap in!
 Our next accessory is all the rage right now. From daytime talk shows to late night, foam rollers are immensely popular—and for good reason! You can use a foam roller for everything from muscle recovery and pain relief to improved flexibility and muscle training. It's an easy way to get those hard to reach core muscles engaged.
 The Fitbit Ionic and Fitbit Versa are some of the most easy-to-use smartwatches available. Providing data and metrics necessary to achieving your fitness goals. With features like: heart rate monitoring, swimproof, casing and a multi-day battery life, this little watch packs a powerful punch.
Remember, technology is great for enhancing your workout, but nothing beats the best workout accessory—hydration! Contact us today to learn where you can find Absopure in stores or have it delivered direct to your door!