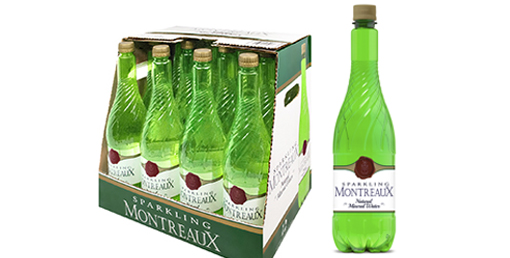 News
January 7, 2016
Presenting Montreaux: A Smoother, Lighter-Tasting Sparkling Mineral Water
It's time to break out the bubbly! We're adding a new offering to our line of sparkling refreshments.
Presenting Montreaux, a sophisticated new spin on sparkling natural mineral water—coming soon to your favorite fine eateries and premium retailers.
When it comes to refreshments, Absopure has something for everyone. When you're out with your friends at a bistro or outdoor cafe, you might be looking for something with a little more character than just flat water. Montreaux is a new, refined option for discerning, health-conscious hydrators who want fizz and flavor without the added calories. It's simple, modern, refreshing and all natural.
Speaking of sophistication, Montreaux's distinctive, stylish bottle looks right at home amongst the high-end offerings at your favorite specialty store. It's the perfect pick for a classy dinner party with friends or the perfect complement to a meal at your favorite upscale restaurant. Look for Montreaux in your favorite fine retailers, cafes and upscale restaurants.
What is your first impression of Montreaux? Tell us what you think in the comments below!