Absopure (un)Filtered
The Official Blog of Absopure Water Company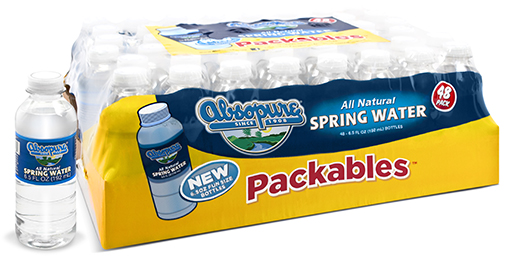 Healthy Living
August 20, 2014
Back to School With Absopure Packables
It's that time of year again! Parents are busy with Back to School shopping as they prepare their kids for another school year. As children return to the classroom to feed their growing minds, let's also think about how we feed...
Read More
News
April 4, 2013
Absopure "Packables" Hit the Market
Absopure's new Packables natural spring water are flying off the shelves as parents look to keep their kids hydrated with a healthy and easy-to-carry drinking option. Packables are smaller bottles designed for kids. The 6.5-ounce bottles fit in kid's hands...
Read More
Top