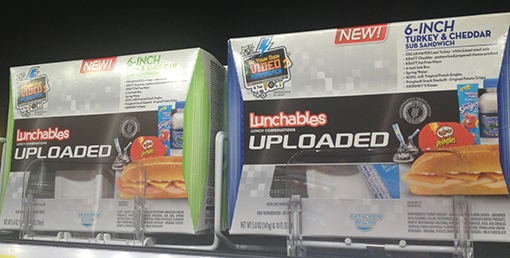 News
September 24, 2013
Healthier Kraft Lunchables include Absopure Natural Spring Water
In 2011, Kraft Lunchables took on a healthier initiative by remixing their famous, fun and easy-to-grab lunch packs with Absopure Natural Spring Water. This helped make the already delicious Lunchables a healthier choice than in the past.
More recently, Kraft Lunchables created "Lunchables Uploaded," which boasted seven more delectable lunch varieties—all of which include Absopure Natural Spring Water.
"Pairing up with Kraft Lunchables to make their world-famous lunches a healthier option is great for Absopure and we couldn't be happier to help," said Absopure Marketing Director Frank Zolenski. "We are all about being healthy at Absopure, and it always makes us smile when we can help kids and adults make the healthy choice to drink more water."
Check out our new favorite Lunchables "Switcheroo" TV Commercial.