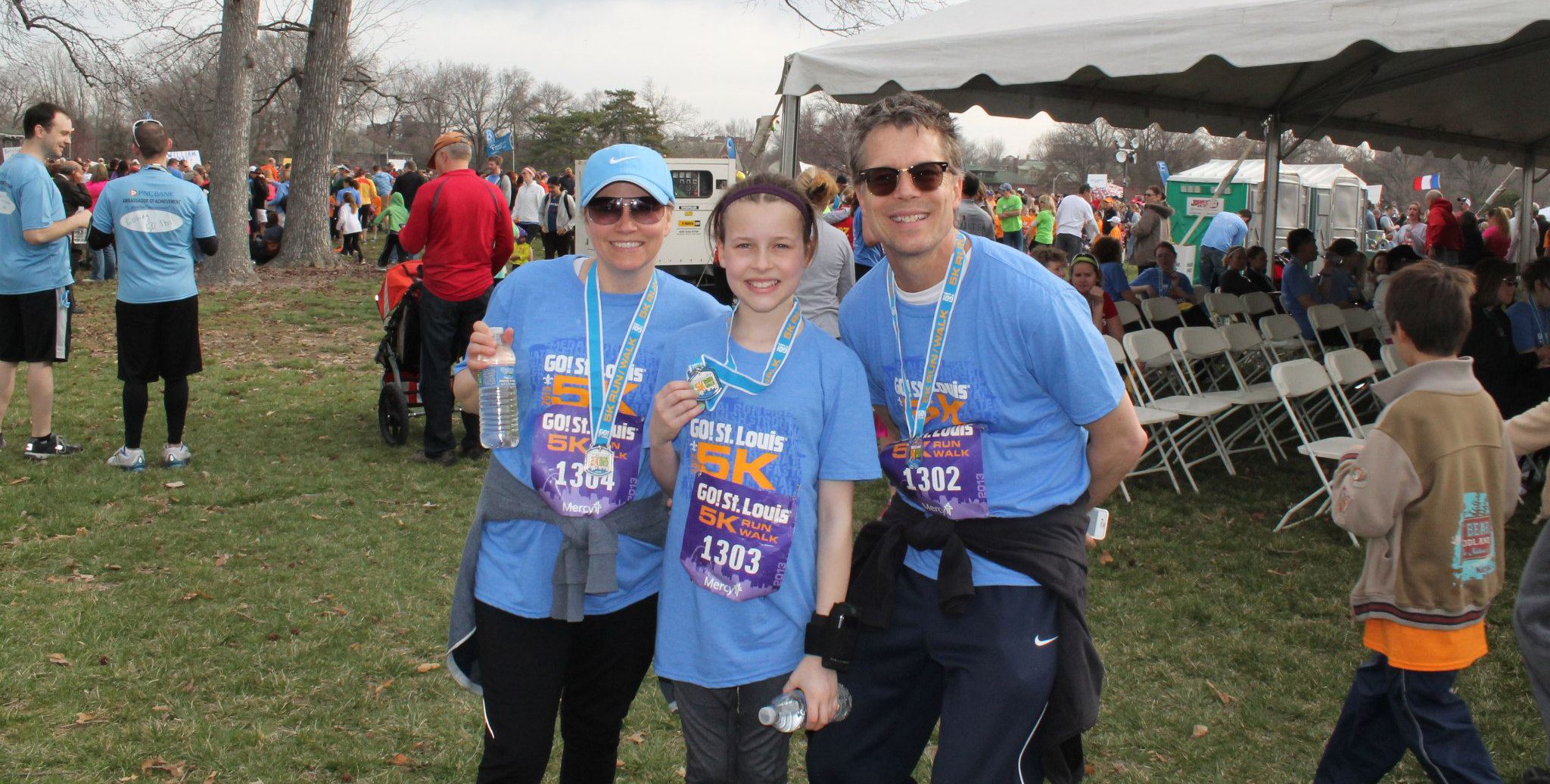 Community
April 18, 2013
Absopure Attends GO! St. Louis Marathon & Family Fitness Weekend
Whether you're seven months old or 100 years-old, the GO! St. Louis® Marathon and Family Fitness Weekend has an event for every age. After spending all weekend in St. Louis refreshing runners, our Absopure representatives left feeling refreshed.
Since its start in 2000, the event has grown from 2,500 runners to more than 25,000, and includes a marathon; half marathon; marathon relay; 5K run/walk; Read, Right & Run Marathon; children's fun run and a mature mile for seniors who are 60+ years young.
With an event for every age and fitness level, GO! St. Louis encourages community members to live a healthy and active lifestyle. To help support their mission of promoting community wellness, we donated more than 500 gallons of water and more than 30,000 bottles of water.
As a year-long sponsor of GO! St. Louis, we wanted to take a moment to raise our glass (of water) and congratulate all of the runners who participated in this event. We were truly inspired by the people we met and we can't wait to see you all again next year!