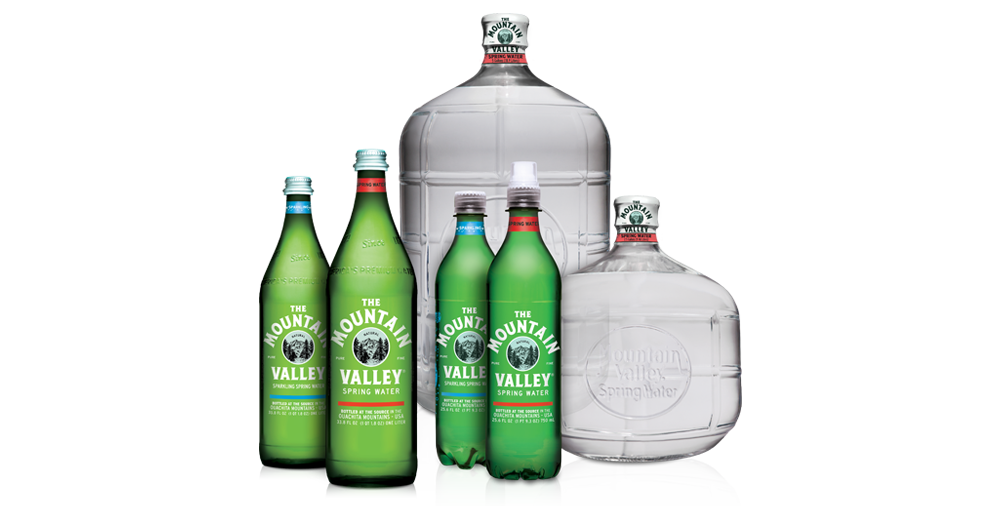 News
June 4, 2018
Absopure Now Delivers Mountain Valley Spring Water in Michigan
We have exciting news! Absopure has partnered with The Mountain Valley Spring Water to deliver its portfolio of water products throughout Michigan. We will now be delivering Mountain Valley's iconic glass bottles of spring and sparkling water right to your home or office.
Mountain Valley Water's Director of Sales Steve Taylor says, "Absopure is the perfect partner. Together, our companies have over 250 years of experience in the water business. This is an important relationship and it allows us to bring the very best service to our existing customers while empowering us to cultivate and service new clients."
Available sizes of water products range from 12 oz to 5-gallon bottles.
Mountain Valley's rich history, commitment to quality and all natural offerings are values we share as a family-owned company that has been delivering refreshing bottled water products for more than 100 years.
This partnership is a great opportunity for two like-minded brands to work together to deliver Mountain Valley's unique products and distinct brand to Michigan customers.
Based in Hot Springs, AK, Mountain Valley's spring and sparkling water are still bottled today from the abundant natural artesian spring source originating from deep within the valley's granite-based formation. This process provides for unique mineral content and giving the water its taste profile.
If you're interested in getting water delivered right to your home or workplace, call 1(800) 422-7678 or visit our website.