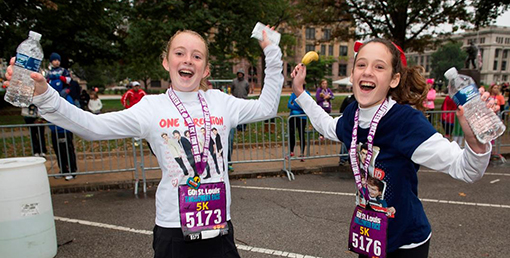 Community
February 5, 2016
Absopure Reviews: Let Our Customers Tell You Why You Should Choose Absopure
At Absopure, we take pride in our products. From our all natural spring water to our Absopure Plus electrolyte water, we're dedicated to providing quality bottled water and refreshment services to our customers. We're also extremely appreciative of our customers, as they have been driving Absopure forward since our humble beginnings in 1908. Don't let us tell you why you should try our water – read Absopure reviews right from our customers!
"This water is my all time favorite water I have ever had. There's no better way to explain it, but it's absolutely pure, clean, fresh, crisp drinking water." – Sara M.
"I love your water. I've been drinking it for about 30 years. I use it for cooking too." – Karla E.Top of Form
"There is a difference in tastes of waters, and I go out of my way to get Absopure only. It's the best water on the market." – Barbara C.
"Your organization has always been so kind and generous to those in need. Thank you for everything you do!" – Jamie H.
"I am very impressed with the service of the Absopure employees. They are always smiling and provide excellent customer service. I especially commend my account representative, deliveryman and service technicians." – Sue K.
"I love Absopure. Best service in town with an outstanding staff." – Lauren Z.
"Words can't express my excitement and enthusiasm for this product. As a senior citizen, I have had a lifetime to evaluate (fine tune, if you will!), my intake of foods and beverages and have been keenly aware of the quality of what I eat and drink! As a result of this passion to remain healthy, I have literally tried hundreds of different sources of water. Absopure, makes all previous sources look like a kindergarten attempt. It is also priced well within the appetite of the consumer." – Richard G.
"We've had wonderful experiences with Absopure for the past six years. We have an Advanced Filtration System that requires little to no upkeep, just cleaning of the overflow tray as it's not hooked up to a drain system. Just yesterday, our service tech came out to replace the filter. He noticed we were using an older model and offered to swap it out, no charge to us. He also told us about some changes coming with the Keurig system, and let me know they also sell K-Cups. I didn't know this before. Absopure's pricing is less than our current supplier. We had one instance of a broken hot water tap. I called and they came out the next day to replace the part. All in all, this was a great experience and I'm happy to have them as our filtered water supplier." – Susan D.
"My daughter is getting married June 28. We are adding your bottled water to all the guest gift bags that will be in their hotel rooms. Great tasting. I love your water!" – Debbie P.
"My case of Absopure came just in time for Christmas. Great for my holiday 10 and four-mile runs after too many cookies. Also, there were great added electrolytes for the relative that was feeling under the weather. Thanks Absopure." – Marcy L.
"I have an autoimmune disease. My saliva glands do not work. When I was tested upon first learning of my disease, my PH tested that I can only use Absopure. No other bottled water works. All others dry out my mouth even worse. I cannot use faucet water either. Absopure is my lifesaver. I literally cannot live without this water. It's the best water you can drink and the only one I do, can and will drink!" – Diane J.
"This is what natural water tastes like. I chug down ice-cold bottles of this every day." – Themom1
"It's a great tasting water. Quenches your thirst." – Angie1131
"I love Absopure water. It's the only water we drink! Great to know that it's pulled out right down the road from us in Jackson, Michigan!" – John H.
"I love your water so much. I would move back to Michigan just for this water." – Joyce T.
"Absopure is the only water we drink in our house. When I buy it, I am filling my trunk! When I travel, I even take a case with me so I have what I like. You never see me without a bottle either in my hand or close by." – Toni B.
"You have the most amazing bottled water! You are my number one favorite!" – Nicholas B.
"Absopure is a terrific company!" – Mo Kenna M.
"When I need something to drink when I'm at work, Absopure is the only choice! It's a local product and the bottles are made from recycled plastic. It's priced cheaply to boot!" – Jory G.
"I'm excited about this water. I first had Absopure while volunteering at the Special Olympics at Central Michigan University back in the early 90's. I'm going to give Absopure water to my daughter for her seventeenth birthday in a couple weeks! She will love it! I'm so excited. Seriously, Absopure is the best!" – Sharon D.
"I love you guys! I've taught my four-year-old son to only look for Absopure. Keep up the great work!" – Amber M.
"Exemplary customer service." – Todd B.
"We appreciate the service, and everyone loves the coffee in our office." – Yvonne P. 
"I love my Absopure sales manager! He did a great job during my home delivery order." – Christine P. 
"My Absopure sales manager is very respectful, kind and helpful." – Don G.
"The entire Absopure team, particularly my sales manager, deliveryman and your repair folks, have far exceeded expectations. Thank you!" – Dawn P.
"We signed up with Absopure because our sales manager is awesome to work with. She does a great job!" – Alta Equipment
"I love your bottled water! I drink it every day without a doubt. I have and always will be a loyal customer to your brand." – Brittany G. 
Why do you love Absopure? Tell us in the comments below!