Absopure (un)Filtered
The Official Blog of Absopure Water Company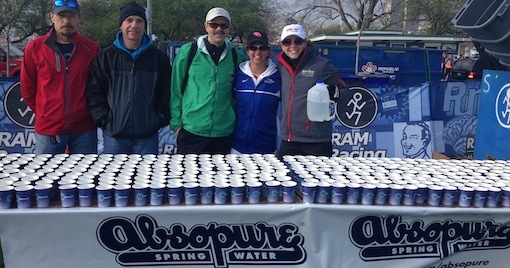 News
May 8, 2014
Absopure Hits the Ground Running With New RAM Racing Partnership
As a company that's committed to helping people live a healthy and active lifestyle, we couldn't be more excited to partner with RAM Racing, a Chicago-based race organization that hosts a collection of "race parties," half-marathons and triathlons for families, fitness...
Read More
Active Lifestyle
April 1, 2014
Pre-Race Hydration Tips for Runners
With the GO! St. Louis Marathon & Family Fitness Weekend right around the corner, we reached out to our friend Brian Lyons, director of race management, at GO! St. Louis for some helpful hydration tips runners can use to prepare...
Read More
Top