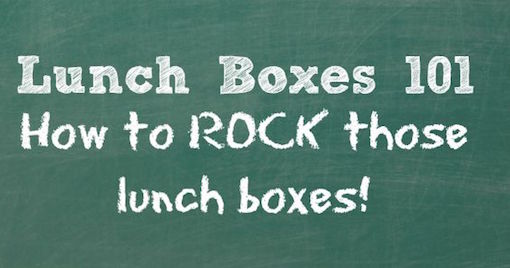 Healthy Living
August 27, 2015
How to Rock Lunchboxes With Absopure Packables
This is a guest post from Ashleigh Evans, a blogger who shares tasty recipes for easy and inexpensive meals on her blog, Being Cheap is Easy.
It's back-to-school time! Can you believe how fast the summer went by? I feel it was just June! My girls start school after Labor Day, but now is the perfect time to start thinking about what I'm going to pack in their lunchboxes once school does come around.
Here are some things to consider as you prepare to send your kids back to school:
How much time does your child have to eat? Twenty minutes flies by, so you will want to keep it simple and make sure they can open all items easily.
What are you going to pack items in? Make sure you have enough containers and that they are all labeled with your last name! Also, make sure they know what can be recycled and what comes home in the lunchbox. We found fun containers at the Dollar Tree.
Keep it fun! Last year, it took us about a month to figure out a perfect game plan for our family—items our kids actually ate, how much food to send and ways to keep lunches exciting.
School Rules. Find out if your school is peanut-free! If so, sunflower butter is our favorite alternative.
What's to Drink?
At home, my kids drink water all of the time. Be sure to send your kids to school with some water, but not so much that they're going to the bathroom all day. Absopure Packables are the perfect size (6.5 ounces) to send along. And, with all of the germs going around school, it's nice to have recyclable bottles!
During the day, your kids are busy and might not be getting enough fluids. The water in the lunchbox will rehydrate them. In the morning, my kids get one bottle in their backpack and one in their lunch! Be sure to tell them to recycle the bottle, or just bring it back home. And, don't forget to label it with their name!
Fun Lunchbox Ideas
Cheesy Roll Up
Instead of mayo, use soft cheese. They come in different flavors and help hold wraps together! We love the Aldi variety. Grab fajita-sized wraps and fill them with whatever you want. We love turkey & cucumber!
Banana Sushi
Just spread peanut butter or sunflower butter on a warm tortilla, sprinkle with honey, coconut or mini chocolate chips and wrap around a banana.  Super simple and very versatile. Nutella is super tasty too!It's a fun alternative to the traditional PB&J.
Pizza Bites
Much cheaper than those pre-made lunches! So simple to make, too—chopped up cheese sticks, turkey pepperoni and fiber crackers. You can also add ham cubes, peppers, olives or sausage sticks.
Easy Side Options
We usually pack one main item, like those above with a side and a treat. I always tell them to eat the treat last and if there's not time, save it for an after-school snack.
Here are our favorite sides: fruit leather, fruit slices with dip, hard-boiled eggs, veggies with ranch, berry fruit salad with honey, applesauce, raisins/trail mix, frozen yogurt tubes and crackers.
What do you put in your kids' lunchboxes? And, don't forget to pick up some Absopure Packables this school year!