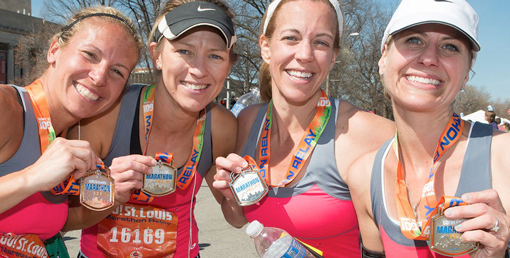 Community
March 24, 2017
GO! St. Louis Marathon Registration and Prize Package Giveaway
Love to run? We want you to come race with us at the GO! St. Louis marathon on Saturday, April 9, 2017. As a bottled water sponsor of the marathon, we're hosting a GO! St. Louis Prize Package Giveaway for the chance to win:
One FREE race entry to the GO! St. Louis marathon
$100 gift card to Big River Running Company
One case of Absopure Natural Spring Water
Complete the entry form below before 11:59 p.m. EST on Friday, March 31, 2017 for your chance to win. Two winners will be randomly selected and contacted via phone and/or email by noon EST on Saturday, April 1 2017.
If you're planning on attending this event, don't forget to visit our booth at the expo. We'll be keeping runners hydrated with Absopure water all weekend long, before, during and after the race.
Have you participated in the GO! St. Louis marathon before? What is your favorite part about this race?