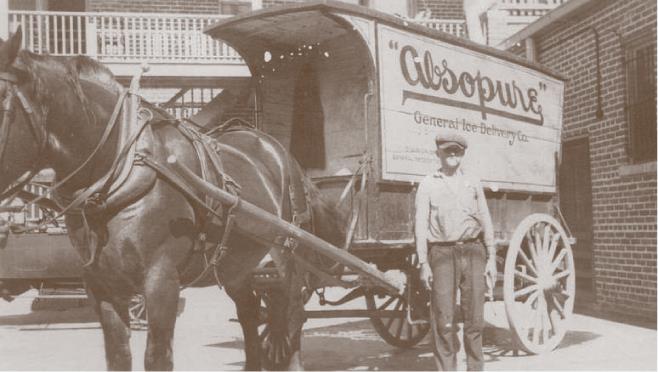 News
January 17, 2013
A Refresher on Absopure Water Company's History
Absopure Water Company's humble beginnings date back to 1908, when Absopure Ice was delivered to Detroit area customers on horse-drawn wagons. Originally a brand name of General Necessities Company, Absopure was located in Detroit's Fairview Station at the foot of Lycaste Avenue. Through the 1920s, the company thrived and even offered an Absopure brand of electrical "Frigerators," advertised nationally in the Saturday Evening Post.
As a result of the Great Depression, Absopure was purchased by Arthur and Belle Porteus who formed a new business called Absopure Water Company, concentrating on bottled water products. From their plant on Henry Street near Tiger Stadium, they offered home delivery service. Over the next two and a half decades, Absopure continued to thrive.
In the mid 1950s, William P. Young purchased Absopure Water Company. Through innovation and an acute business sense, Mr. Young successfully built on Absopure's foundation of quality. Mrs. Young and their son, William C., (Bill) helped the family business by assisting with the day-to-day operations. Bill joined Absopure full time in 1961, and soon became the driving force in the company. Through the years, his children, too, became active in Absopure Water Company.
In 1973, the Young Family merged with Chicago-based Beatrice Foods, but remained the managers of the Absopure division. Through Beatrice's resources, significant investments were made in new equipment and facilities modernization. Plus, Cap10 All Natural Sparkling Mineral Water was added to the Absopure product lines at that time. In 1982, the Young Family re-purchased Absopure from Beatrice and has continued to build on the company's success into the new millennium.
Today, Absopure Natural Spring Water can be found in 50 states and delivered direct to homes and businesses throughout the Midwest. We keep thousands of people refreshed daily.
Enjoy our timeline of the past 100+ years here.