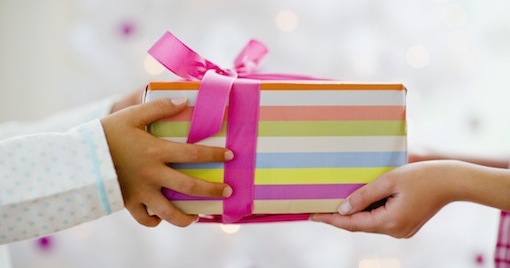 Refreshing Thoughts
December 12, 2013
Refreshing Holiday Gift Ideas From Absopure
It's that time of year again! Time to make your holiday gift list and check it twice. From Aunt Sue to Grandma Bonnie, and the in-law who already has everything, we've come up with a few refreshing holiday gift ideas to help you find the perfect present for everyone on your list.
Do you have a coffee lover on your gift list? Why not provide them with barista-quality coffee they can enjoy in the comfort of their own home. With more than 70 varieties of K-Cup® flavors, gourmet coffee from national brands like Maxwell House, Folgers and Starbucks, as well as our own premium blends of coffee, we can deliver their favorite roasts straight to their front door. We even lease state-of-the-art commercial grade Keurig® coffee brewers for modern-day coffee drinkers who enjoy the convenience of having a cup of high quality coffee instantly available at the touch of a button.
If you're planning on leasing someone a Keurig and having K-Cups delivered to their door, a K-Cup holder is the perfect accessory to include with your gift. Available in different styles, K-Cup holders are a stylish way to display and organize K-Cups in the kitchen. You could also include a set of cozy coffee mugs, a travel thermos or an electric milk frother with your gift so they can enjoy café quality coffee at home, at work or on the go.
Do you know someone who prefers buying bottled water? Save them time and money by signing them up for our bottled water delivery service. They'll enjoy the convenience of having great tasting water delivered to their door.
Whether they prefer all natural spring water or steam distilled drinking water, we provide a variety of options that come available in many different sizes. With the ability to choose between water bottles or water coolers, we can satisfy any family's water consumption needs. They can even use our under-the-sink filtration system to obtain clean drinking water from a dedicated above-the-sink spigot.
Skip the long lines this holiday season and call us directly at (800) 499-9938 to learn more about our home delivery services. Our refreshment experts will help you find the perfect gift for the loved ones on your list.