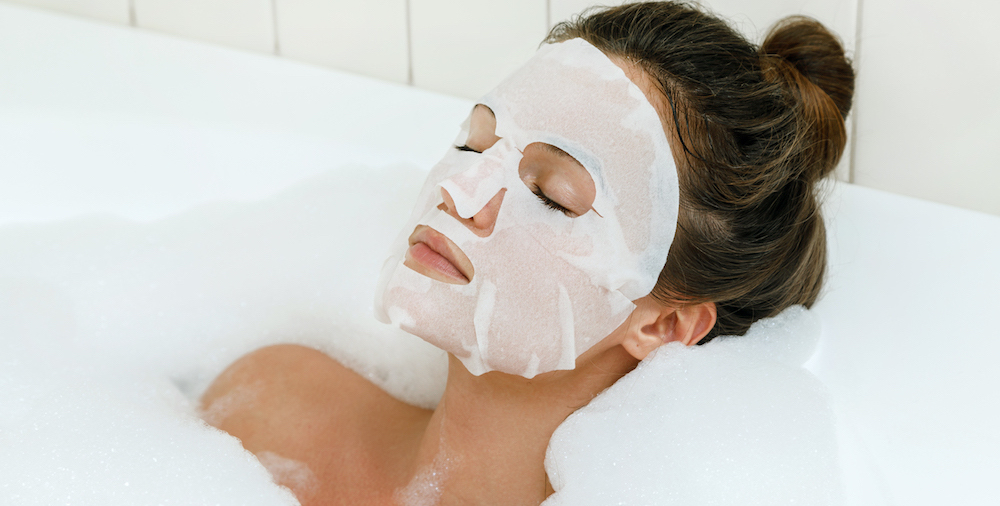 Healthy Living
October 1, 2020
Stay-At-Home DIY Spa/Self Care Tips and Tricks
While a trip to the day spa still may be out of question for many of us, treating yourself to a little at-home spa day is the perfect form of self-care. As unpredictable as life has been during this pandemic, it certainly came with its own set of emotions and stressors. Finding some time to relax and reset has never been more important than now. From DIY scrubs to facemasks, we've got all the tips and tricks you need to make your self-care Sunday's complete!
Setting the Mood
Recreating a spa atmosphere at home is very easy to do. You can start by finding relaxing spa music through your favorite streaming service and lighting your favorite candle. The aroma of a room is very important. Scents of lavender and eucalyptus may help to relieve depression, anxiety, pain, inflammation and congestion.
Next, choose your coziest robe, grab the softest towels and washcloths— and you're on your way to true serenity and peace!
Have it Your Way
The mood is set and it's time for you to choose your spa day treatments. Now is the perfect time to focus on the problem areas that you've been neglecting for so long. Do you want to focus on your hair, body, nails, skin, or feet? For those who want to focus on your body, start by taking a bath with Epsom salt and soak with the lights dimmed and relaxing music playing in the background. If it's time to give your hair some TLC, maybe you should try deep conditioning by making your own DIY hair mask. Last but not least, an at-home manicure and pedicure using your favorite nail polish feels great!
DIY Masks
It's time to restore your face with one of the most amazing DIY face masks, and it begins with avocado!
Recipe: Start by mashing an avocado and thoroughly mix with 1/2 tablespoon of honey and 1/2 teaspoon of lemon juice.
This moisturizing face mask will give your skin that radiant glow that we all know and love!
For hair that is dry and needs extra love, try this recipe using avocado and mayo.
Recipe: Start by mashing an avocado and adding 1/4 cup of mayo, and 2 tablespoons of olive oil.
A moisture-rich remedy that will leave your hair feeling soft and hydrated.
Infused Spa Water
Another at-home DIY drink that will give you the same feeling you have when you're at the spa is infused water. Infused water is the icing on the cake for providing you with that luxurious day spa experience. You can start by adding some delicious fruit with mint leaves to a glass of Absopure water,  or keep it traditional with cucumbers and lemon! Water is key to feeling rejuvenated and staying hydrated during your at-home spa day.
No Screen Time
To ensure you have a blissful spa day, putting your phone on do not disturb and closing your laptop to detach from the digital world for a while can help ease anxiety and help you become more centered with yourself.
Now that you have everything you need for an at-home spa day, these tips and tricks will leave you feeling refreshed and recharged to tackle anything that comes your way!
What's the best way to ensure healthy hair, skin and body in between spa sessions? Staying hydrated! How do you pamper yourself at home?