AmplipHy Your Hydration
AmplipHy Alkaline Water is vapor-distilled for purity, with essential minerals for a pH of 9.5+ and electrolytes for a great-tasting hydration experience your body craves—all from the bottled water brand you know and trust: Absopure.
Alkaline water has a higher pH level than regular drinking water. The pH level determines how acidic or alkaline/basic a substance is on a scale ranging from 0 to 14. The average bottled water has a pH level of 6 to 7, while AmplipHy Alkaline Water has a pH of 9.5+.
When it comes to your hydration, don't just satisfy it—AmplipHy it!
Ingredients
Distilled Water, Potassium Hydroxide, Calcium Chloride, Magnesium Chloride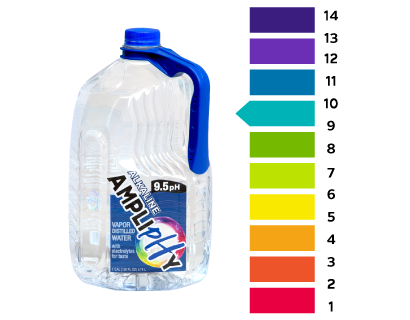 Available Sizes